Greek Street Drive-Thru returns April 29th & 30th!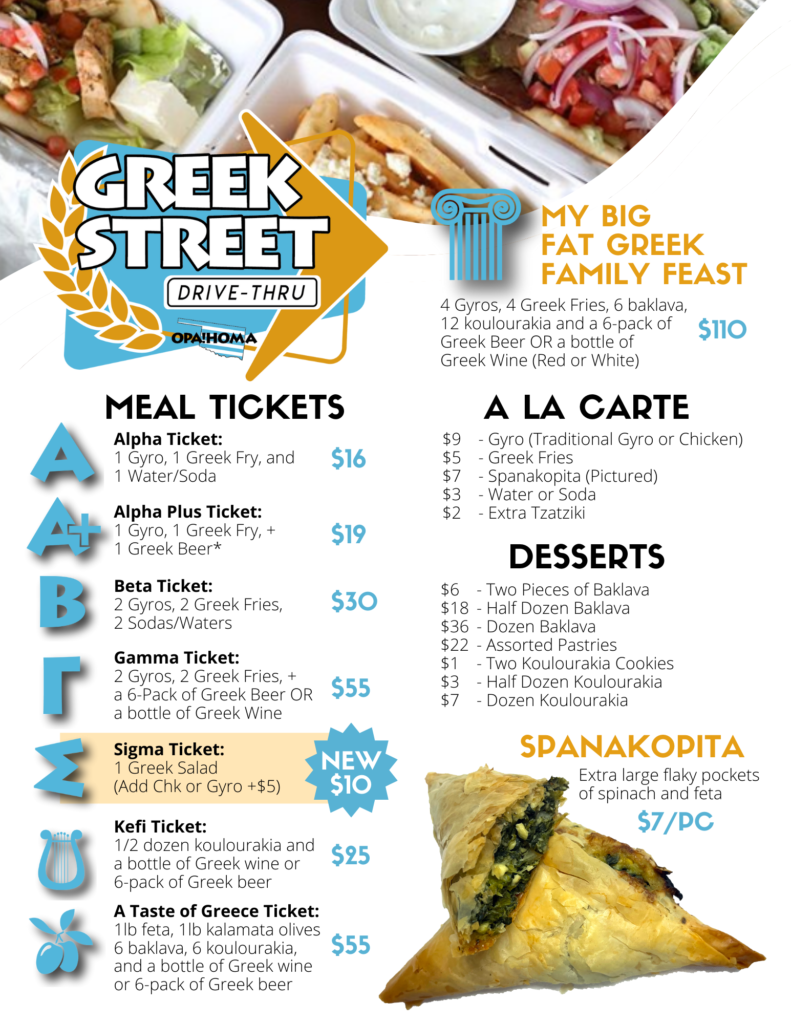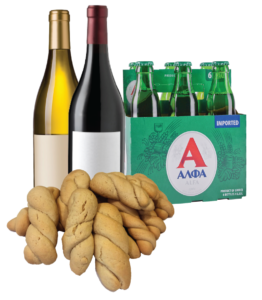 Ever had a Greek Beer? Order the Alpha PLUS and enjoy your gyro and fries with a refreshing cold Alfa Beer, a Greek-style lager. Share Greek Beer & Wine with your pals and get the Gamma, A Taste of Greece, or My Big Fat Greek Family Feast Tickets which offer the choice of a bottle of Red or White Wine OR a 6-pack of Greek Beer. Relax with a bottle of wine and some of our delightful Koulourakia cookies then add the Kefi Ticket to your order.
You don't have to wait for the Tulsa Greek Festival in September, get the ONLY Authentic Greek Food in Tulsa April 29th & 30th. The Greek Street Drive-Thru is popping up for another limited-time event and we're serving up fast & fresh Greek favorites like Gyros, Greek Fries, Baklava, Imported Greek Beer & Wine and more! Swing by between 11AM & 9PM.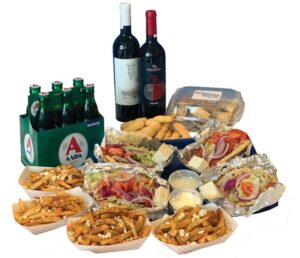 Come by for lunch on Friday to reward yourself for a week well done with our delicious hand-made Baklava. Feed the family a feast of Greek treasures and make it a Big Fat Greek Weekend!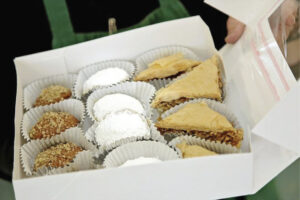 Impress your boss or clients with our Assorted Box of Authentic Hand-Made Greek treats. Included: Baklava, Kourambiedes (powdered sugar covered Greek wedding cookies), and Finikia (a spiced cookie soaked in honey and topped with nuts). These recipes have been handed down through the generations and we can't wait for you to enjoy the delicious labors of our ancestors!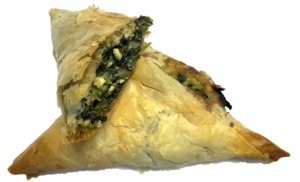 Don't forget to add Spanakopita to your order! These triangles of flaky filo dough filled with spinach and feta sell out fast, so don't wait to order yours.
            Enjoy some Greek music on our Spotify playlist while you wait for one of our dedicated volunteers brings your food right to your window.