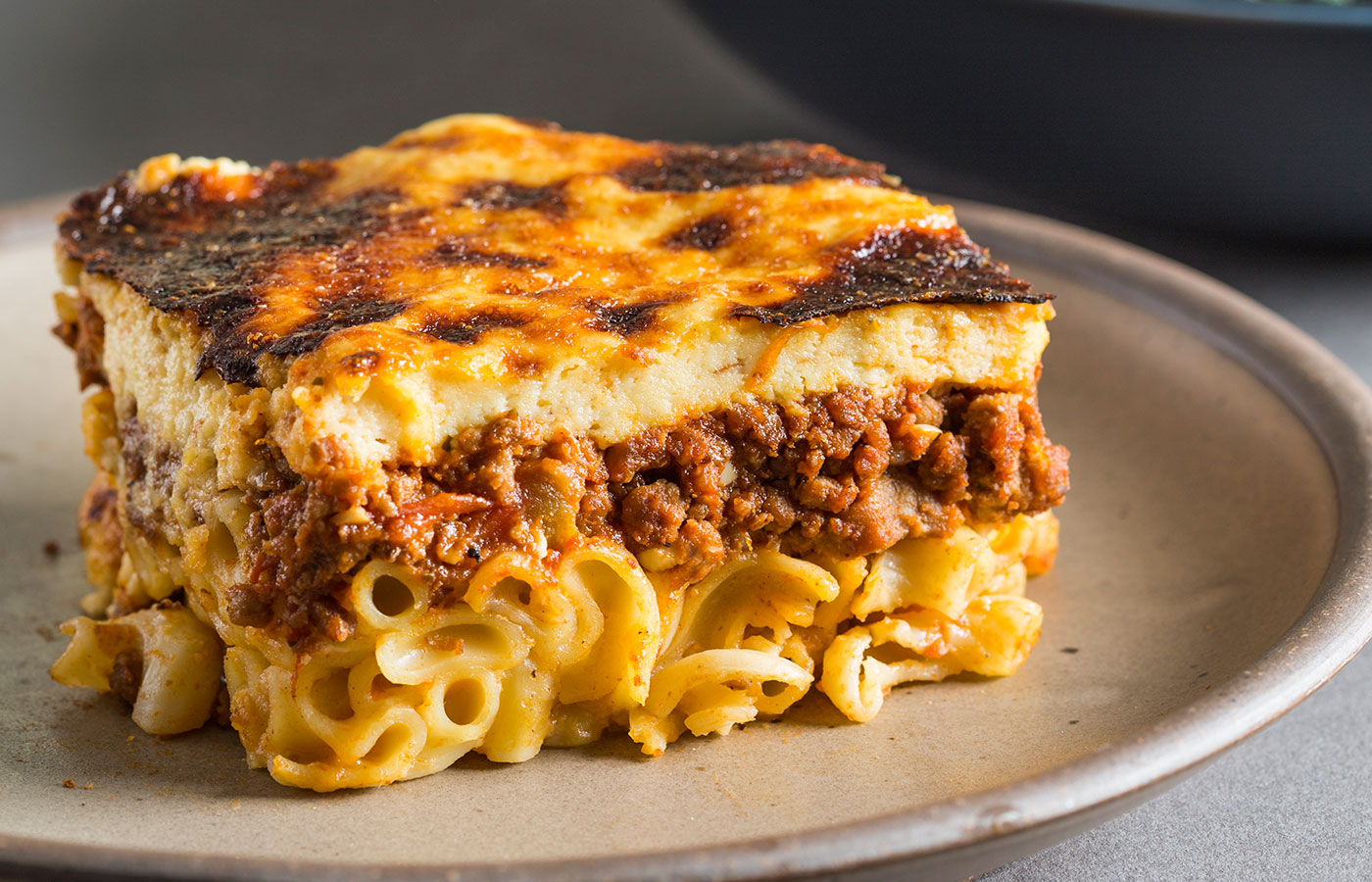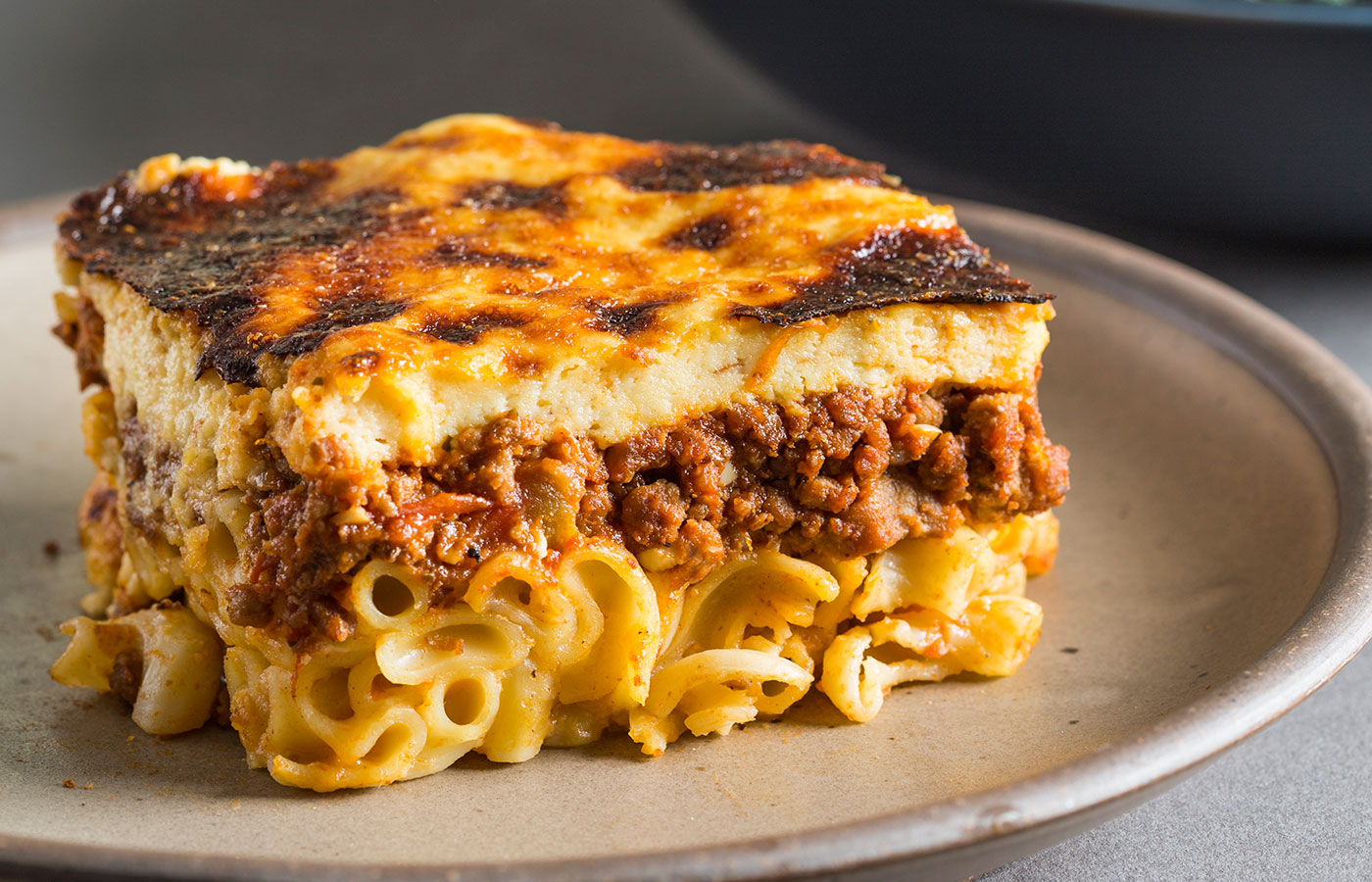 Available for pick-up November 20th, 2020 - You will receive an email reminder closer to that date for pick up. 
Pastitsio, or "Greek Lasagna", is a mouth-watering baked dish with layers of pasta, meat sauce, and topped with creamy Bechamel.  
9 pieces per tray
Take & Bake trays are made fresh by our volunteers and frozen. Save trays in your freezer for up to a year. Follow the directions on the packaging to bake your Pastitsio to the perfect temperature.