Holiday Desserts - Galaktoboureko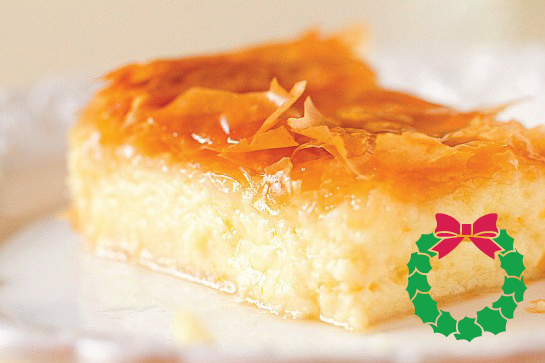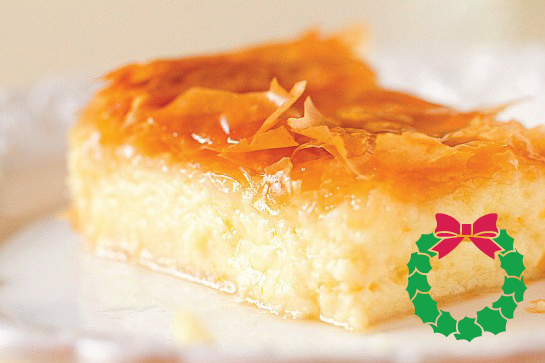 Available for pick-up December 4th, 2020 - You will receive an email reminder closer to that date for pick up. 
Galaktoboureko (Gah-lahk-toh-boo-ree-koh) is a mouthful of semolina custard goodness baked in filo and covered in a sweet syrup.
8 pieces per tray
Take & Bake trays are made fresh by our volunteers and frozen. Save trays in your freezer for up to a year. Follow the directions on the packaging to bake.