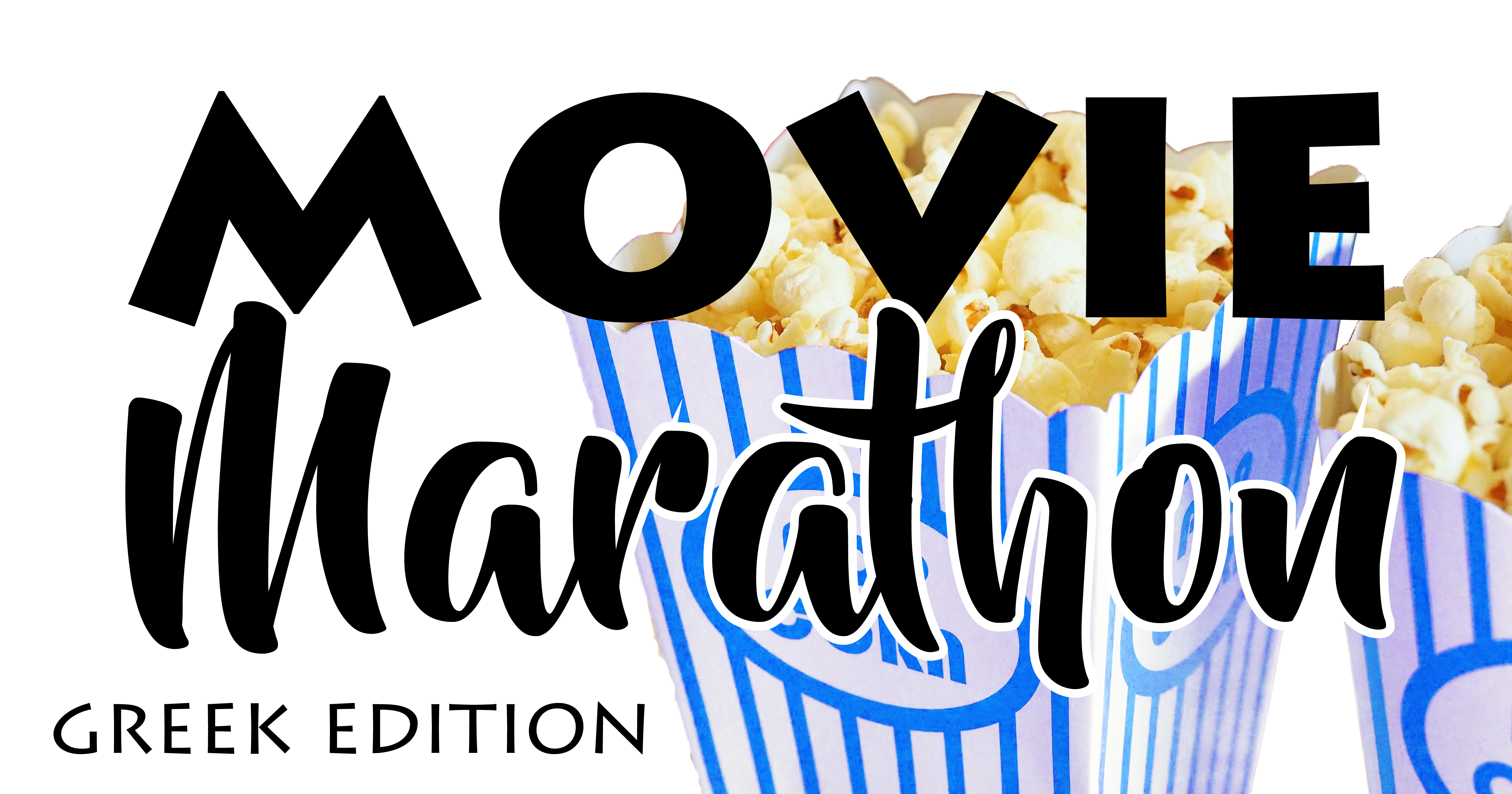 Can't wait until October to get your Greek on?
Grab some couch and some popcorn and have yourself a Greek Movie Marathon this weekend.
10 Great Greek Movies that will have you yelling "OPA!"
 

1. Zorba the Greek

– By far the most well known film about Greece and Greeks. Even though the star, Anthony Quinn, is not Greek himself his performance brings Greece to life with the famous Zorba song and dance. Pssst… we perform this at the festival.

 

2. My Big Fat Greek Wedding 1 & 2

– Nia Vardalos makes growing up Greek American hilarious with the 2nd and 3rd most well known Greek films. If you haven't already watched them a million times — you can't miss the family drama, Greek superstitions, and so much food!

 

3. Boy on a Dolphin

– This film from 1957 Stars the beautiful Sophia Loren as a sponge diver who finds ancient sunken treasure. It may be black and white but there's no hiding the beauty of Greece.

 

4. 300

– Ok action fans, you've probably seen this already and some days you may even feel like kicking people in the 'Pit of Death' while screaming "THIS IS SPARTA!" If you haven't seen it, enjoy this retelling based on the graphic novel about the famous Ancient Greek battle at Hell's Gates. Gerard Butler will have you saving Leonidas to your baby name list.

 

5. Never on a Sunday

– You may have heard the song which originated in this 1960 Greek version of Pretty Woman.

6. Troy

– Another film that brings Ancient Greece to life. Homer's Iliad is retold in splendorous detail with a big star cast including: Brad Pitt as Achilles, Diane Kruger as Helen of Troy, Orlando Bloom as Paris, and Sean Bean as Odysseus.

 

7. Moon-Spinners

– Parent Trap star and 1960's darling, Hayley Mills, plays a young traveller finding friends and adventure in Greece.

 

8. My Life in Ruins

– Nia Vardalos is at it again with her Greek humor. Tour Greece with Nia as Georgia, a tour guide, and her cast of misfit tourists looking for their "Kefi" or spirit.

 

9. Clash of the Titans

– No, not the big box office Liam Neeson version. I'm talking about the 1981 original film with Harry Hamlin. Chockfull of creative costuming and hilarious 80s-era special effects. It's so bad, it's good.

 

10. Disney's Hercules

– This list wouldn't be complete without the animated, whimsical, musical tale of most famous Ancient Greek hero, Hercules. It's great for the whole family and sure to put a smile on your face.