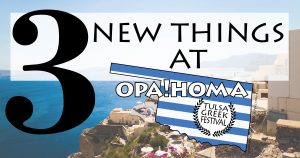 Hey Everyone!
It's a brand new week so let's talk about some brand new things at the Tulsa Greek Festival. Don't worry! It's still the same great festival you love but better!
1. New Date!
If you haven't already heard, our festival has moved to October 5th through 7th. Due to construction on our property we moved the date back from our usual "Third Weekend of Every September." What construction are we doing? Well….
2. New Community Hall!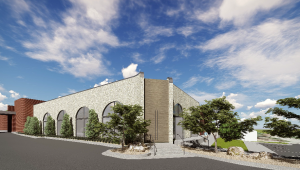 After nearly 60 years we are finally building a new hall. We are blessed to be welcoming everyone for the first time at the 57th Tulsa Greek Festival. Take a look at our progress here – http://buildingforourfuture.htgoctulsa.org/
3. New T-Shirts!
We're cooking up some snazzy new t-shirt designs that are sure to make you say OPA! We will be revealing the new designs soon so follow us on facebook and instagram. We're going to be hosting weekly giveaways and you'll have a chance to win a free shirt!